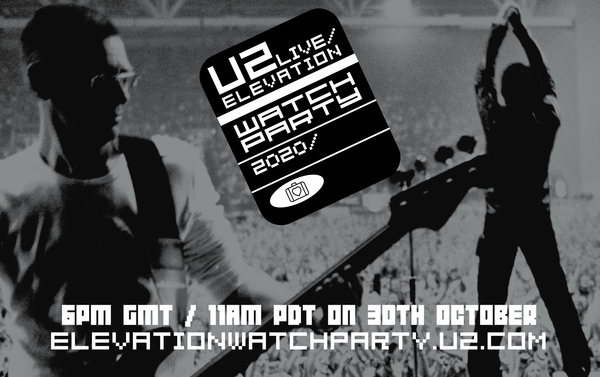 Elevation Live: Join our Watch Party on October 30th to celebrate 20 years of All That You Can't Leave Behind!

We're streaming the full Elevation Show Live from Boston to celebrate the 20th anniversary re-release of All That You Can't Leave Behind. Join fans from around the world, on October 30th (6pm GMT/ 11 am PDT), as we come together to get Elevated!

This was 2001's Elevation Tour in Boston, Massachusetts when director Hamish Hamilton captured one of the band's great live performances. The show opened with an electric 'Elevation' and closed with 'Walk On' almost two hours later. An unforgettable night in a favourite Irish town.

We want to hear from YOU during this very special 'Elevation Live Watch Party 2020' event.

We'll be running polls and competitions, our Zootopia team will be hosting live chat and Edge and Adam will answer your questions.
So what do you want to know?!

Post your questions for Edge and Adam in the comments below or on social media using the hashtag #ATYCLB

We're collecting questions from today and throughout the next week. See you on October 30th… and never forget.
The goal is soul!

https://elevationwatchparty.u2.com/