Listen back to our U2liveshow of this show here: http://mixlr.com/u2start/

Every month we have a show in the spotlights, the show of this month took place on 2001-04-15 in Portland, Oregon. You can download this show, read reviews or write your own review on the shows page here. In this thread you can discuss this show!

U2start liveshow on Saturday 25 April
To celebrate this show of the month we are broadcasting this show live on Saturday the 25th of April. Make sure to tune in, you can do so from this page. The show will be broadcasted on 17:00 PM UTC/GMT. Short link: http://u2.tc/27

"One of the best shows in the first leg. The band gave an amazing farewell to Joey Ramone. I really liked the setlist: how often can you hear 3 straight Pop songs in the '00s?"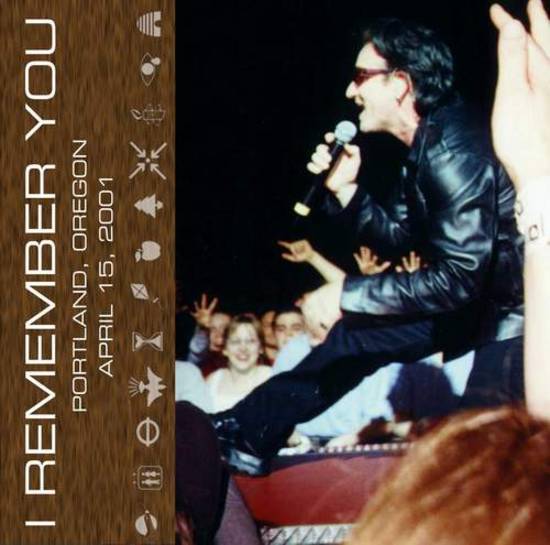 2001-04-15 - Portland, Oregon - Rose Garden

Elevation / Creep (snippet)
Beautiful Day
Until The End Of The World
New Year's Day
Stuck In A Moment You Can't Get Out Of
Gone
Discothèque / Devil Inside (snippet) / Staring At The Sun (snippet)
New York
I Will Follow
Sunday Bloody Sunday / Could You Be Loved (snippet) / Get Up Stand Up (snippet)
Sweetest Thing
In A Little While
Desire
The Ground Beneath Her Feet
Bad / 40 (snippet)
Psalm 116 (snippet) / Where The Streets Have No Name
Mysterious Ways / Sexual Healing (snippet)
The Fly

encore(s):
Bullet The Blue Sky / Whole Lotta Love (snippet)
With Or Without You
Pride (In The Name Of Love)
One / Amazing Grace (snippet)
I Remember You
Walk On

Comments on this show
This Elevation show is special for many reasons, above all because it is one of the best shows of the first leg. Secondly, the setlist is very interesting with for instance 3 Popmart songs in a row. Third, Joey Ramone passed away earlier on the day which definitely added something to the show with a highlight being Bono to sing I Remember You as a tribute to him.

We encourage you to listen to this show this month and write your own review, the more, the better. Enjoy!

http://www.u2start.com/shows/1192/