Another edition of #U2liveshow, hosted by myself. We will broadcast the audio recording of a show from the past via our Mixlr.

About #U2liveshow
As part of #U2liveshow we will host many liveshows (audio, but also video if possible) with lots of interesting stuff around it. We will plan them on different dates and times to accommodate as many fans as possible. Every liveshow will also have a rotating host, which will be crew members and fans such as yourself. If you want to host one, let us know!

About this show
We will broadcast our February show of the month, see below for details.

Broadcast details
Date and time: Saturday 20 February, 20:00 GMT
Where: In this topic and on our Mixlr

We hope to see you there, add it to your calendar


=============================================

Show of the month
Every month we have a show in the spotlights, the show of this month took place on 1983-03-24 in Glasgow, Scotland. You can download this show, read reviews or write your own review on the shows page here. In this thread you can discuss this show!

"I love this show. Short and very sweet. A must have for the die-hard. "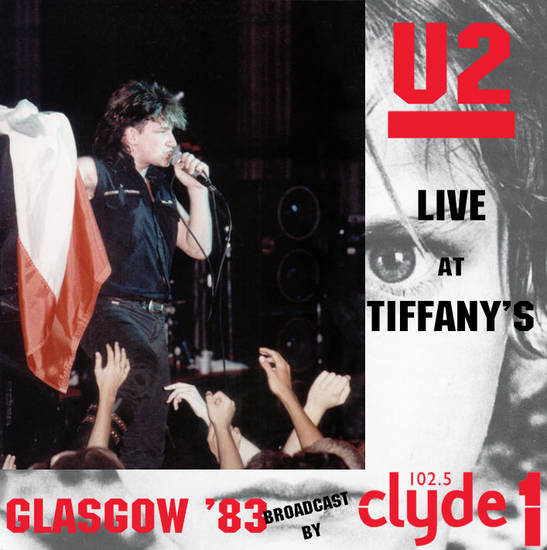 1983-03-24 - Glasgow, Scotland - Tiffany's

Gloria
I Threw A Brick Through A Window
A Day Without Me / Loch Lomond (snippet)
Seconds
Surrender / Billie Jean (snippet)
New Year's Day
Sunday Bloody Sunday
The Cry
The Electric Co. / Send In The Clowns (snippet)
I Fall Down
October
Tomorrow
Two Hearts Beat As One / Let's Twist Again (snippet)
Twilight
Out Of Control / Blaze Of Glory (snippet)

encore(s):
Party Girl
11 O'Clock Tick Tock
I Will Follow
40

Comments on this show
When picking our show of the month for the month of February we realised we hadn't one from the War tour for three years. To highlight this tour again we chose for an amazing show in Glasgow in March 1983, at Tiffany's. A show which was partly broadcasted on local radio gave us many highlights such as Tomorrow and Out Of Control. There are also some strange performances such as Seconds where lots of mistakes are being made. All in all a must-have if you like U2's early performances.

http://u2start.com/shows/564/