Another edition of #U2liveshow! We will broadcast the audio recording of a show from the past via our Mixlr.

About #U2liveshow
As part of #U2liveshow we will host many liveshows (audio, but also video if possible) with lots of interesting stuff around it. We will plan them on different dates and times to accommodate as many fans as possible. Every liveshow will also have a rotating host, which will be crew members and fans such as yourself. If you want to host one, let us know!

About this show
This time we're broadcasting our show of the month December 2016, see below for all the greatness about this show.

Broadcast details
Date and time: Saturday 17 December, 20:00 PM GMT (on the anniversary date of the show!)
Where: In this topic and on our Mixlr

We hope to see you there, add it to your calendar


--------------------------------

Every month we have a U2 show in the spotlight. The show of this month took place on 1987-12-20 - Tempe. You can download this show, read reviews or write your own review on the show page here. In this thread you can discuss this show!

"Awesome performance. Ending a great tour with this show is what I was expecting! Great setlist, different order for some songs, and some songs were not usually played at every show!"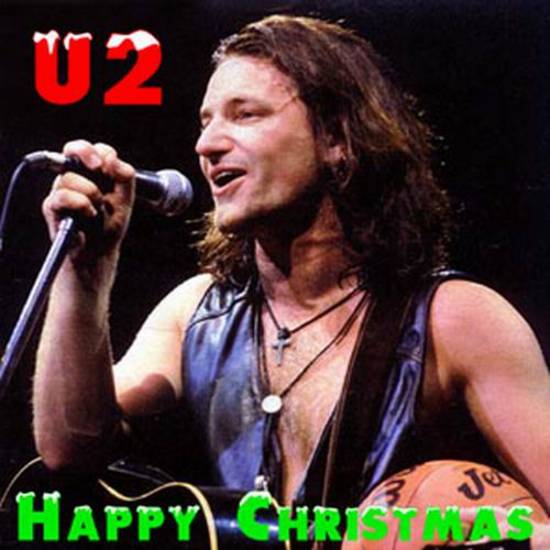 1987-12-20 - Tempe, Arizona - ASU Sun Devil Stadium

Where The Streets Have No Name
I Will Follow
Trip Through Your Wires
I Still Haven't Found What I'm Looking For / Exodus (snippet)
MLK
One Tree Hill
Gloria
Exit / Van Morrison's Gloria (snippet)
In God's Country
Helter Skelter
Help
Bad / Ruby Tuesday (snippet) / Sympathy For The Devil (snippet)
Bullet The Blue Sky
Running To Stand Still
Sunday Bloody Sunday
New Year's Day
Pride (In The Name Of Love)

encore(s):
With Or Without You / Shine Like Stars (snippet)
El Pueblo Vencera (snippet) / Mothers Of The Disappeared / El Pueblo Vencera (snippet)
People Get Ready
Christmas (Baby, Please Come Home) / Jingle Bells (snippet)
40 / Do They Know It's Christmas (snippet) / We Are The World (snippet)

Comments:
This was the last show of the Joshua Tree tour and man, did they end with a bang. This show has the only live performance of Christmas (Baby, Please Come Home) and it felt like a U2 classic. Last performances of Trip Through Your Wires and the cover Helter Skelter. Plus, one of the best Mothers Of The Disappeared with Bono improvising in Spanish and an extended and shaken up setlist. All in a great recording by Minerva Velasquez. Some of the performances for this show were eternally captured by Phil Joanou's Rattle & Hum film. Some videos are still surfacing quite recently!

Show page:
1987-12-20 - Tempe, Arizona - ASU Sun Devil Stadium