Every month we put a U2 fan in the spotlight. The fan of the month for May 2017 is user CraigFairlie. Read along for the interview we had with this U2 fan.

"The energy in the shows from the band and the crowd was absolutely sensational. I'm maybe a bit biased with myself being Scottish! It was absolutely awesome."

Tell us something about yourself, who are you and what do you do for a living?
I'm Craig Fairlie. I'm 22 years old. I'm currently a student in Glasgow and I'm studying Web Development. I'm an only child and still stay at home.

How did you become a fan of U2, tell us how it happened?
It was around the time of All That You Can't Leave Behind. I was 6 when it came out. I remember Beautiful Day being on the radio a lot, and I don't know what it was, but I was hooked after that.

You saw the band live for the first time in the I+E tour. Tell us more about that.
When I+E was announced, I was very excited. I was delighted that they were playing in Glasgow. I had seen many a great show in Glasgow and had some great times personally with friends and family there over the years too. It was a very special weekend for me. I went to both shows in Glasgow. The first night at the Hydro was my first ever U2 show and it was absolutely incredible. I'd been lucky enough to see various bands over the years prior to that and I'd always sort of half known what to expect, but with seeing U2, I didn't know what to expect. I knew it would be sensational though! I'd been following the tour online before the Glasgow shows, I watched a lot of the Periscope broadcasts on the European leg and listened to the audio streams from fans a lot and I'd seen pictures of the shows which were uploaded on here but still didn't know what it would actually be like in the flesh. It was everything I'd expected and more. It was special for me, not just because of the music and the occasion, but I was there with a friend of mine who I met 9 years before on my first day at High School. If you'd asked me at that time if I thought seeing U2 with him all these years later would have happened, I wouldn't have thought it was possible but I'm delighted that it did. The energy in the shows from the band and the crowd was absolutely sensational. I'm maybe a bit biased with myself being Scottish! It was absolutely awesome. I didn't think that the first show could be topped, then the second night happened which was really special. I'd spoke to friends who had seen U2 a lot on I+E and previous tours and they all said the same. I was also lucky enough to see them twice in Dublin too with my best mate. These four shows cost me a fortune, but I wouldn't have changed a thing. More than worth it!

What are your expectations and hopes for the Joshua Tree 2017 tour?
I don't think they'll play any new songs on the tour. It's about the Joshua Tree and the celebration of that great album. I'm thinking that they'll play hits in the first half of the set and then do the Joshua Tree in full in the second half of the show. I'm going to be lucky enough to be able to see them at Twickenham on the Saturday. I've heard online that the opening nights of tours or tour legs are usually pretty special, so I'm really looking forward to it. It will be fantastic to hear tracks which are on the second half of the album. I'm personally really looking forward to hearing Running To Stand Still live. One of the many great memories of the last tour was singing RTSS, very loudly and very badly in a bar in Glasgow with friends before the second show!

What do you think of all these new re-releases and new mixes of Joshua Tree songs soon to be released?
I've only heard the new version of Red Hill Mining Town so far but I really like the new mix. I think Bono's voice on it is fantastic. I'm really looking forward to the album reissue. The live album which is on the deluxe editions will be very good too.

What is your opinion of the band's collaboration with other artists? Do you want to see one in the next album?
It's something different but it's good. I think the song on the Kendrick Lamar album they feature on is fantastic. I'm not usually into Hip Hop but I think it's a great track. I'm not just saying that because U2 feature on it. The rest of the album is really good too. I'd like to see one on the next album and I think they'll put a collaboration track on the bonus tracks of the album.

Which U2 song do you feel the most "attached" to, or means the most for you?
Probably Beautiful Day. As I said, it was the first U2 song that I heard. So it means a huge deal. Although seeing Where The Streets Have No Name live is sensational too.

What would you like to ask U2 if you got the chance to?
Would you play a show where you played the Pop album in its entirety?

How different is U2 compared to other artists that you like?
Not that different. I like a lot Rock & Indie music. I like Oasis, Manic Street Preachers, Muse & Blur to name a few other artists.

What are your hobbies and interests away from U2, musical or otherwise?
I enjoy attending concerts & sports matches. I also enjoy socializing with friends and family.

Thanks for this interview CraigFairlie!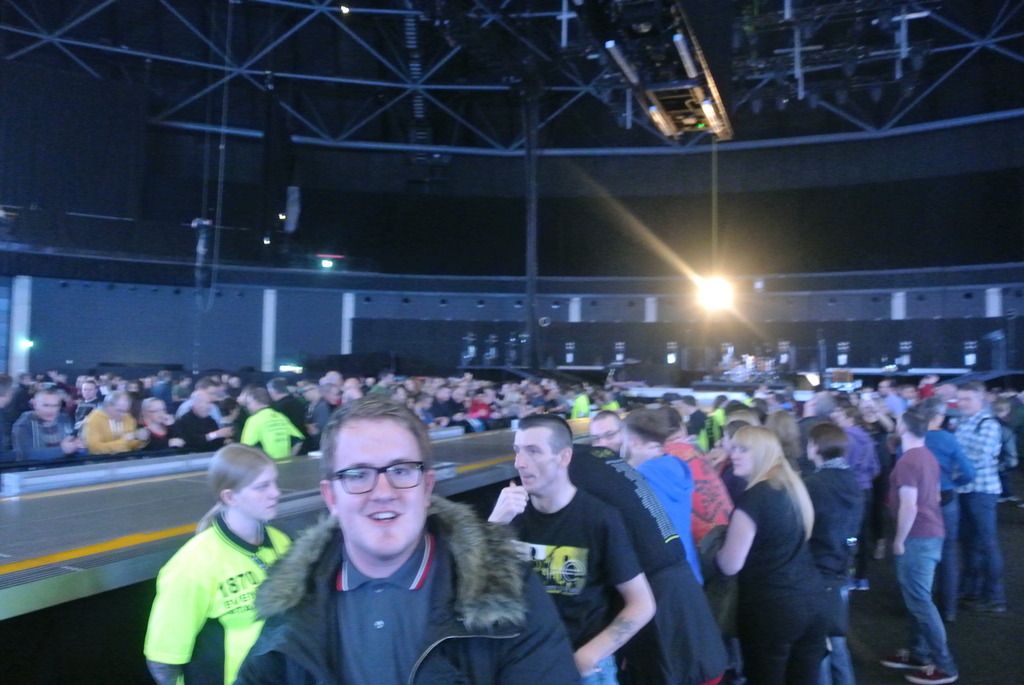 Note: Our crew members choose the fan of the month, you can't sign up for it.