Replay of this great liveshow:



--

We will gather with U2 fans around the world to listen and watch "live" via YouTube to an amazing show. This time we will watch an amazing multicam by Chrisedge with a brand new audio mix by sharebear, taking you back to the very early days of the Innocence and Experience tour: Vancouver, British Columbia from 15 May 2015.

⭐⭐⭐⭐ This show is rated with 4,5 stars, with reviews praising the show: "I can't say enough about the band's performance. Bono was in top form, his voice was great - EBW was beautiful", the place in U2's history books: "the overall show was incredible and will be a top 10 tour show for sure. In fact I believe that this show should go down as one of the best over the last 20 years." and the setlist: "Fantastic set list! A 6 song rotation between nights was more than I could ask for"

This show will be broadcasted on Saturday, 13 June Vancouver time.
The broadcast will start at 03:00 AM GMT (14 June) time on this page, which equals to:

- 08:00 PM Vancouver
- 11:00 PM US East Coast
Sunday 14 June:
- 04:00 London time (UK/Portugal)
- 05:00 Central European Time (Netherlands/France/Spain/Italy/Germany)
- 13:00 Sydney

About the new audio mix and multicam
Chrisedge and sharebear/hoserama worked together in combining Chrisedge's multicam with sharebear's new audio mix for the Vancouver shows. We will premiere the video with the new audio track on YouTube live as part of this liveshow.

Video thanks to:
Edge Side E-Stage: Chrisedge (Sony DSC-HX9V)
Adam Side Center: Frank / U2gigs.com (Panasonic DMC-TZ7)
Edge Side Stage: nunomoreira1 (Sony DSC-HX30V)
Adam behind Stage: Reddef (Panasonic DMC-LX100)
Edge Side Floor: Rosa (Panasonic DMC-ZS7)
Adam Side Stage: Stefan / U2gigs.com (Panasonic DMC-TZ58)
Adam Side E-Stage: Zen2990 (Sony DSC-HX9V)

Audio thanks to: Sharebear 2020 Mix

Video direction by Chrisedge
Audio direction by Sharebear

About U2start live show
What U2start live show is all about and how it works can you read here:
http://www.u2start.com/help/by-category/liveshow/

Basically, at the time of the show, come here in this thread and press play to listen and watch via YouTube live to this amazing show.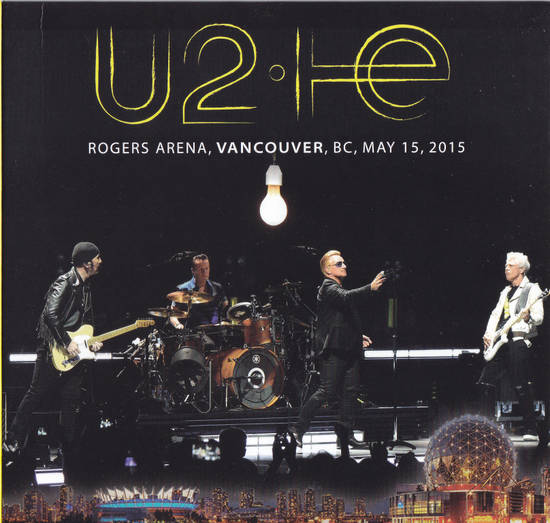 We hope you will participate, mark it in your agenda already to make sure you will be there to make this a nice throwback into time, broadcasting shows into fans' homes